Today we talk to Candy Kasonkomona, Hahn Air's Regional Vice President Agency Distribution for Southern, Eastern & Central West Africa. She shares with us the company's innovative H1-Air and X1-Air products which provide travel agents around the world with greater choices of carriers to offer to their clients.
Please tell us more about the advantages of H1-Air and X1-Air
Travel agents can find additional carriers in their GDSs that would not be available without Hahn Air. More than 60 airlines are brought to all major GDSs under the H1 code. And almost 20 additional partners can be found in Amadeus, Sabre and Travelport under the X1 code. They can be issued on the reliable Hahn Air HR-169 tickets and all standard GDS processes apply. Of course, the free insolvency-protection Securtix is included, too.
What kind of carriers do you offer under the H1 and X1 designators?
H1-Air and X1-Air support airlines of any size and business model. The portfolio includes small domestic airlines flying to safari destinations in Africa such as Safarilink, international low-cost airlines servicing major airports such as SpiceJet from India, domestic airlines such as Sky Express from Greece and regional network airlines flying international routes such as Air Tanzania.
Today, under the H1 and X1 designators travel agencies worldwide can find over 80 additional carriers in their GDSs.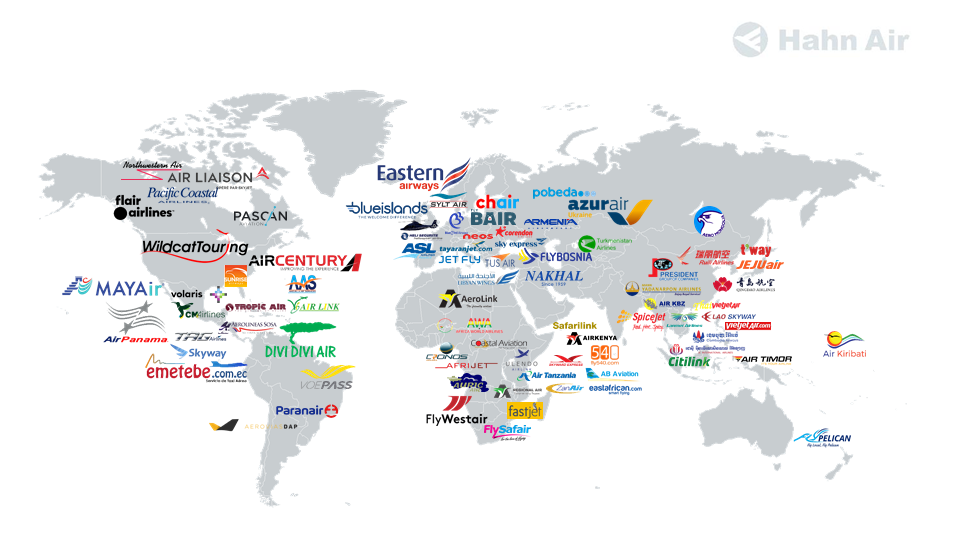 How can travel agents book H1-Air and X1-Air partners?
To book flights of our H1-Air and X1-Air partners, travel agents just have to follow the standard ticketing process of their GDS and can issue these airlines on Hahn Air's insolvency-safe HR-169 tickets. It's really easy – and best of all: it's free. For further assistance, follow the steps in our learning video.
What are more benefits of H1-Air and X1-Air?
Thanks to our large network of partners, travel agents can sell countless combinations of carriers, including those under the designators H1 and X1, on the HR-169 ticket.
Moreover, Hahn Air is the first ticketing provider to offer the complimentary insolvency protection Securtix® that applies to each HR-169 ticket on which services of Hahn Air's partners were issued. Securtix® guarantees passengers a refund if a service is cancelled due to insolvency of the operating partner. Financial help is even available for stranded passengers and there is a special compensation for travel agents for handling a stranded passenger case.
Should travel agents have any ticketing enquiries they can depend on our Service Desk 24/7. The multilingual team can be reached at service@hahnair.com.